Do you need to move or service your pool table? Look no further! Philadelphia Pool Table Movers SOLO® can care for all your pool table service needs.
Professional and experienced services by Philadelphia Pool Table Movers
Guaranteed by a national organization IN WRITING
Call our professionals to get your free quote and schedule your pool table move, setup, or refelting service.
Professional Pool Table Movers in Philadelphia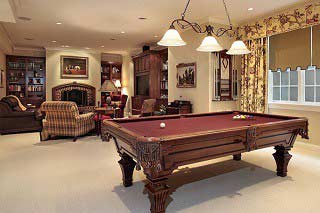 We are the only organization in the industry that offers 7 days per week of support for our customers with the most technologically advanced systems in use today.
Moving your pool table with SOLO® Pool Table Movers in Philadelphia includes professional tear down, safe transportation of the billiard table pieces, and expert pool table installations with precise level.
Your satisfaction has made us the industry's largest and most professional company. We can also help you find a billiard table if you're still looking for a pool table.
We also offer professional pool table moves, installations, recovering, and repair services in Trenton, Levittown, Florence Township, Jackson, Medford, Monroe Township, Wilmington, Pottstown, Allentown, Bethlehem, Princeton, Hamilton Township, Edison, Vineland, Doylestown, Easton, New Holland, Lancaster, Oxford, and surrounding areas.

Pool Table Movers SOLO® in Philadelphia recommends that during installation, you take care of your pool table refelting using a new cloth. Although there are tables that are covered with felt in good enough condition, thus it can be reused. Be that as it may, we still advise that you recover with new material, as you will have to do so soon.
Pool Table Installers SOLO® Offer a 1-Year Service Guarantee From The ABIA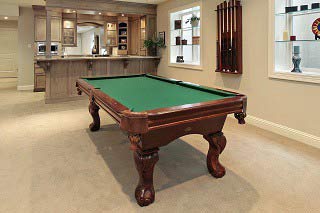 We take pride in being the only company in Philadelphia to offer you an exclusive 1-year service guarantee IN WRITING issued by the American Billiard Installers Association. This guarantee warrants our workmanship for a whole year!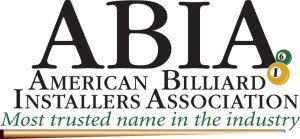 We warrant the workmanship of our services and the materials we provide for each service. We are the only company in the area that warrants the quality of the felt we provide for each refelting service.
In other words, once we take care of the installation and pool table refelting with new cloth. This is to say that not only will the installation and leveling issues are covered, but also any tears, rips, or manufacturer's defects for 12 consecutive months upon completion of the service.
Rest assured will take all the necessary steps to ensure your satisfaction. Should there be any issues related to our workmanship or materials used within 12 months after we complete the service? If this occurs, we will come back and fix those issues at no charge!
Experienced Pool Table Installers In All Types of Billiard Table Services
Pool Table Moves
We move pool tables from residence to residence in homes, businesses, and even garages! SOLO handles every aspect of your pool table move. We are well-trained in our area of expertise.
Pool Table Installations
Philadelphia Pool Table Movers installs new and used pool tables all over the Philadelphia area. We come to your home, uncrate as necessary, cover rails, and expertly level all three slates using precise leveling equipment.
Pool Table Repairs
Have a little problem with your pool table? We have you covered, from pocket repair and replacement to dead rubber on the rails. Additionally, we recommend that you measure the playing surface area of your table so that we can give you a fast and accurate quote.
This is also helpful if you are getting a new billiard table; feel free to check out our pool table sizes guide, which can help you.
Pool Table Refelting / New Cloth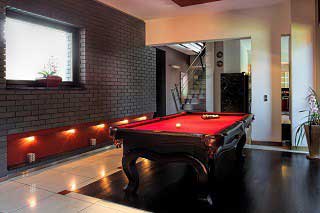 SOLO® Pool Table Installers work with standard woolen pool table cloth and tournament-grade worsted materials.
Our customers can choose from over 30 different colors of pool table felt. We use the industry's highest-quality pool tablecloth at this time.
Pool Table Moves to and from Storage
We will break down your table or move it from storage facilities, your garage, or another room in the house. If you need carpet laid, do not try to move your pool table!
Are you taking the table out of storage? We will set up your billiard table so that it performs in an optimum way.
Our services also include the shuffleboard movers service with the same professional and experienced care that we provide on all our services.
The only national organization in our industry backs Philadelphia Pool Table Movers.